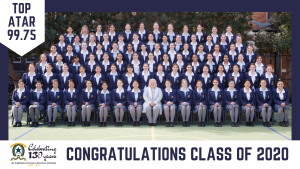 We are proud to announce that once again Mercy College is ranked in the top 100 schools for HSC results, being ranked 93rd out of 810.
This places the College in the top 11% of high schools in the State.
Congratulations to our top three students with the following ATARS:
Brooke (99.75)
Rachel (99.7)
Cailin (99.4)
We also want to celebrate our
-Two All- rounders
-Two in the Top Achievers (one in two subjects)
-89 Distinguished Achievers, that's 38% of cohort
Congratulations to all students and staff for outstanding results.